Buying furniture is such a huge commitment. I have been to so many stores and have settled on a piece from here and a piece from there. I decided to start with the living room and…well…grey is my neutral of choice.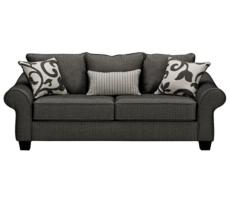 I figured that I would be able to build around this and change colors for the seasons. I can't stand to look at the same things for long periods of time.
Autumn: reds, oranges
Winter: reds, creams, metallics
Spring: turquoises, corals
Summer: vibrants
So many choices!!!
I do enjoy this color combination.
So indecisive!! But I have resolved to have lots of fun in the process.